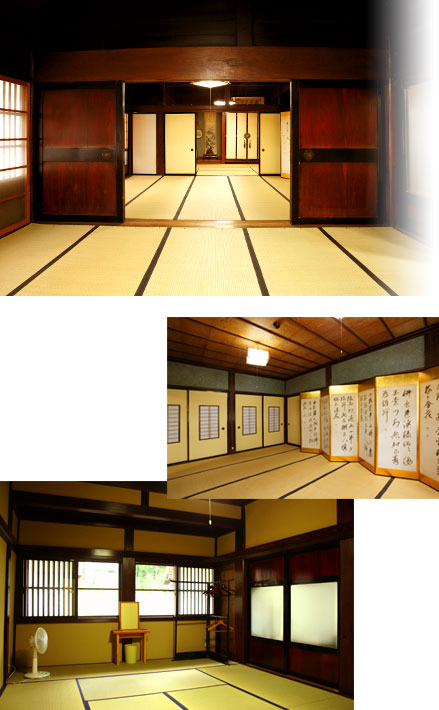 œ
Room Rates
(2 meals per person per night, service fees ncluded)
including tax
No. of Person/Room

Weekdays

Holidays & Days before Holidays

Children


(below age 6 to 12)

Infants


(below age 2 to 5)
Babies are free of charge.
Please consult if you accompany with infants (age 2 to 5)
who do not need meals.
Reservation with a few people is also available. Please ask.
œ
Guest Rooms
4 Japanese Rooms
iUp to 2 groups or 6 people can stay in a day.j
œ
Room Amenities

Toothbrush, Bath towels, Towels, Shaver,
Yukata (light cotton kimono) (for adults)
œ
Parking
10 cars (free of charge)
Check-in: 3:00 pm Check-out: 10:00 am
œ
You can pay by cash or PayPay(Alipay) at the site or
by credit card or debit card.
yAcceptable Credit Cardsz
JCBCAMEXCDinersCGinreiCDISCOVERCVISAC
MASTERCJ-Debit

œ
The cancellation charges are as follows:
Cancellation 7 to 1 day(s) before the date of arrival: 50% of room rate
Cancellation on the date of arrival: 100% of room rate
TOPbIntroductionbStaybRatesbTourist InformationbAccessbContact Us